Screw and barrel maintenance method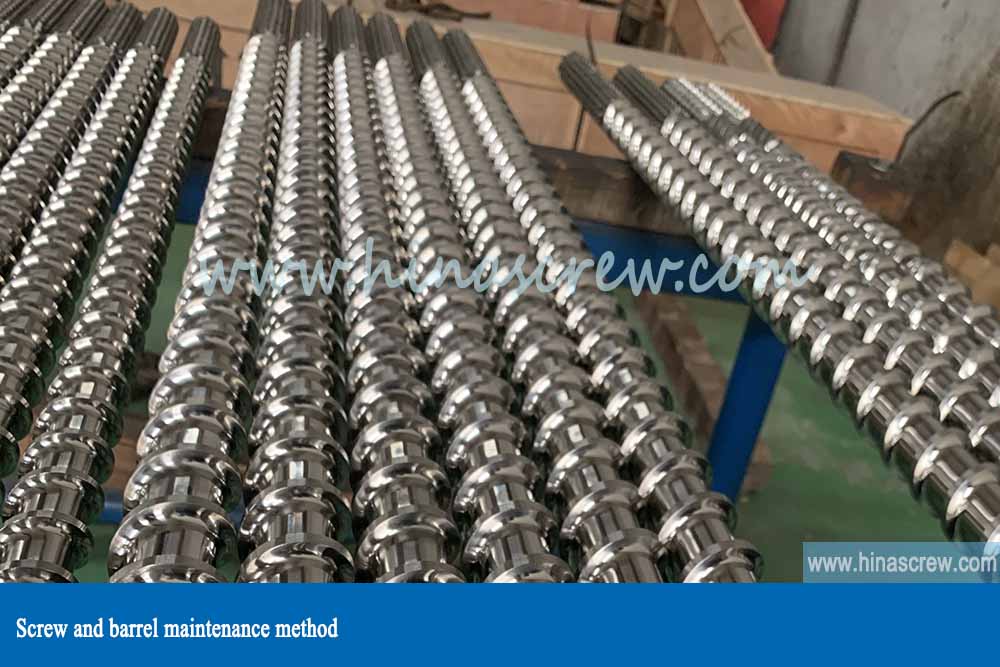 Screw and barrel is one of the most important parts of extruder and injection machine, the performance of screw and barrel affect plasticization of material, quality of product and output machine.The performance of screw and barrel relate to precision of machining and assembly gap between screw and barrel. When screw or barrel worn seriously or output decrease, we need to repair screw and barrel.
Screw and barrel routine maintenance methods
1. After remove screw from barrel, while barrel is warm and remained plastic is soft, clean barrel with cloth. Inspect the inner wall of barrel and the surface of screw, if barrel screw scraped abmornal.
2. Take measurements of barrel's inner hole and outer idameter of screw, and compare with dimension of screw and barrel before using, evaluate the wear of screw and barrel.
3. Inspect the other parts of screw and barrel, if there is any damage. After clean up screw and barrel, don't apply rust-proof oil..
4. During screw and barrel working, make the plasticization of material uniform, avoid metal mixed in raw material and reduce the torpue force acting on screw.
5. Before temperture of barrel reach preset temperture, do not start the machine.
6. When process recycle material, need magnetic hopper to prevent metal filled in barrel.
7. Before changing material, we need to clean up remained plastic in screw and barrel.